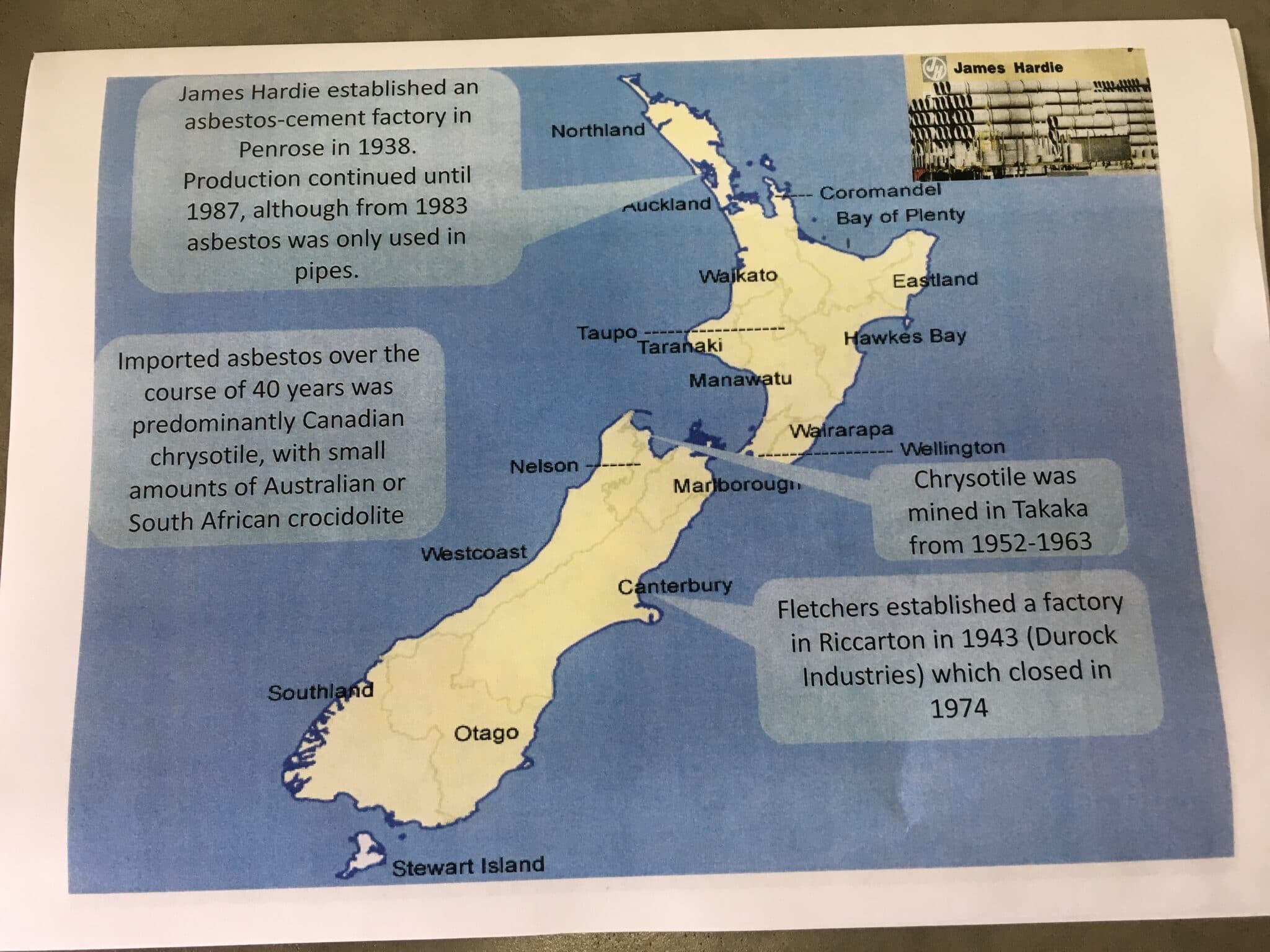 Imported asbestos over the course of 40 years was predominantly Canadian chrysotile, with small amounts of Australian or South African crocidolite.
James Hardie established an asbestos-cement factory in Penrose in 1938. Production continued until 1987, although from 1983 asbestos was only used in pipes.

Chrysotile was mined in Takaka from 1952-1963.

Fletchers established a factory in Riccarton in 1943 (Durock Industries) which closed in 1974.