RESIDENTIAL BUILDINGS
Houses built, or that have had renovation work done, between 1950 and 2000 are quite likely to contain asbestos. That asbestos, if released as dust or fibres, is hazardous to those who come into contact with it and, as the homeowner, you are responsible to ensure the safety of everyone on who enters your property.
We are asbestos experts with 25 years' experience in the building industry. We can advise homeowners on the extent of asbestos in their home and create an Asbestos Management Plan for the safe management or removal of asbestos.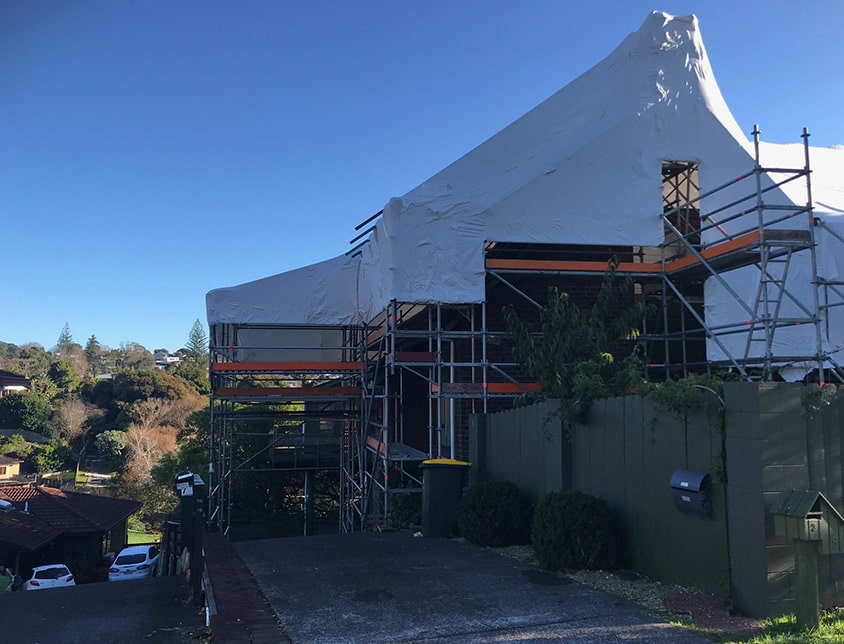 SAFETY IS OUR PRIORITY
We won't do anything to put you or us at risk
ASBESTOS LICENSED
As a company we hold current A & B Class Asbestos licenses. Meaning we can work with both friable and non-friable asbestos.
QUALITY & EXPERIENCE
Our qualified teams are highly trained and experienced in all aspects of asbestos management and removal.
HEALTH & SAFETY FOCUSSED
We have current registration for our AS/NZS4801:2001 Occupational Health and Safety Management System.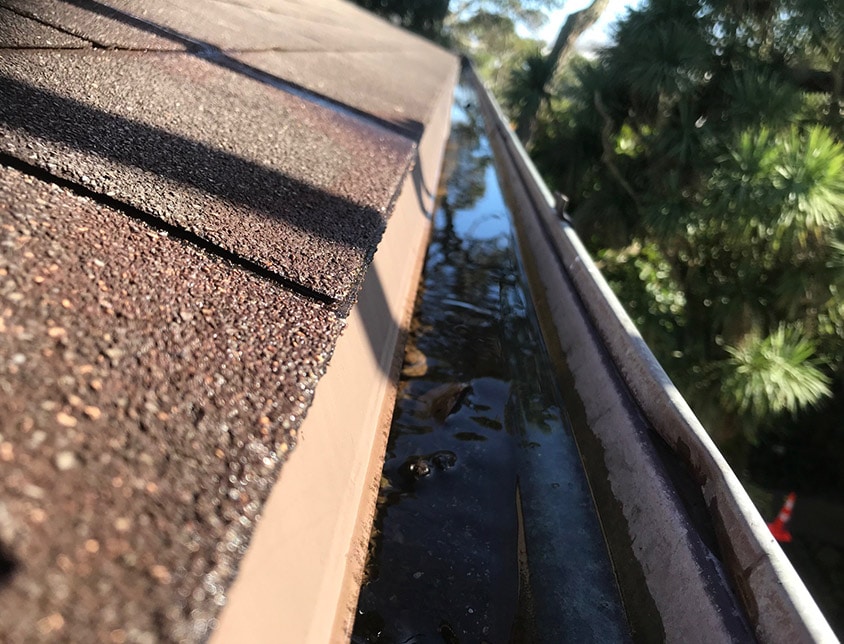 Asbestos in Residential Homes
Asbestos has been used in a wide range of building and household products, including: vinyl flooring, interior and exterior wall cladding, fences, texture coatings, e.g. textured walls and textured ceilings, fireplaces, stoves, hot water cupboards, electrical switchboards, roofs, guttering and downpipes.
If more than 10m 2 needs to be removed from a property, licensed asbestos removalists, such as Conqra Asbestos Solutions must complete the project.
Our advice is, if you are working on a product that could contain asbestos, always have a licensed asbestos removal company carry out an asbestos check.
Where is Asbestos in my Home?
The walls behind stoves in kitchens
Interior and exterior walls
Flooring, especially lino flooring in wet areas
Glues used to stick flooring down
Roofs
Hot water tanks
Insulation and lagging
Gutters and downpipes
Fireplace surrounds and chimneys
Ceilings Electrical fuse boards
Water pipes internally and externally
Around windows and door frames Fencing
Water pipes
Soil contamination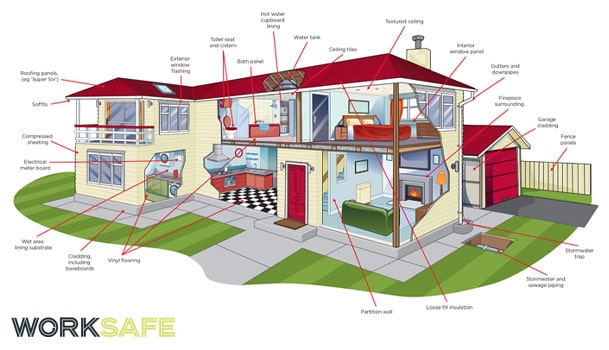 Residential Asbestos Removal and Management
If you are undertaking renovations in your home, and it was built before 2000 or has previously been shown to contain asbestos, your contractor should request a demolition or refurbishment survey before commencing work.
If asbestos is identified, it must be removed before renovation work can proceed. As stated above, an area of more than 10m2 must be removed by a licensed asbestos removal company.
When the removal is completed, the homeowner will receive a clearance certificate verifying that the area is safe. The issuing of this certificate must be made by an independent third party.
Working alongside you and your contractor, we can offer the following asbestos-related services to homeowners throughout Greater Auckland and beyond:
Completion of a comprehensive asbestos survey and provision of a full Management Report and Asbestos Management Plan
Laboratory Testing of asbestos, when required
Save removal of the asbestos – we are licensed asbestos removalists for both Class A and Class B asbestos
Safe asbestos disposal at a licensed disposal facility
Provision of an Asbestos Clearance Certificate, allowing renovation work to proceed
PPE Kits
If you attempt to remove asbestos yourself, or work in an area containing asbestos, it is important that you wear the proper PPE (Personal Protective Equipment).
On our PPE page, we have two PPE kits available for sale