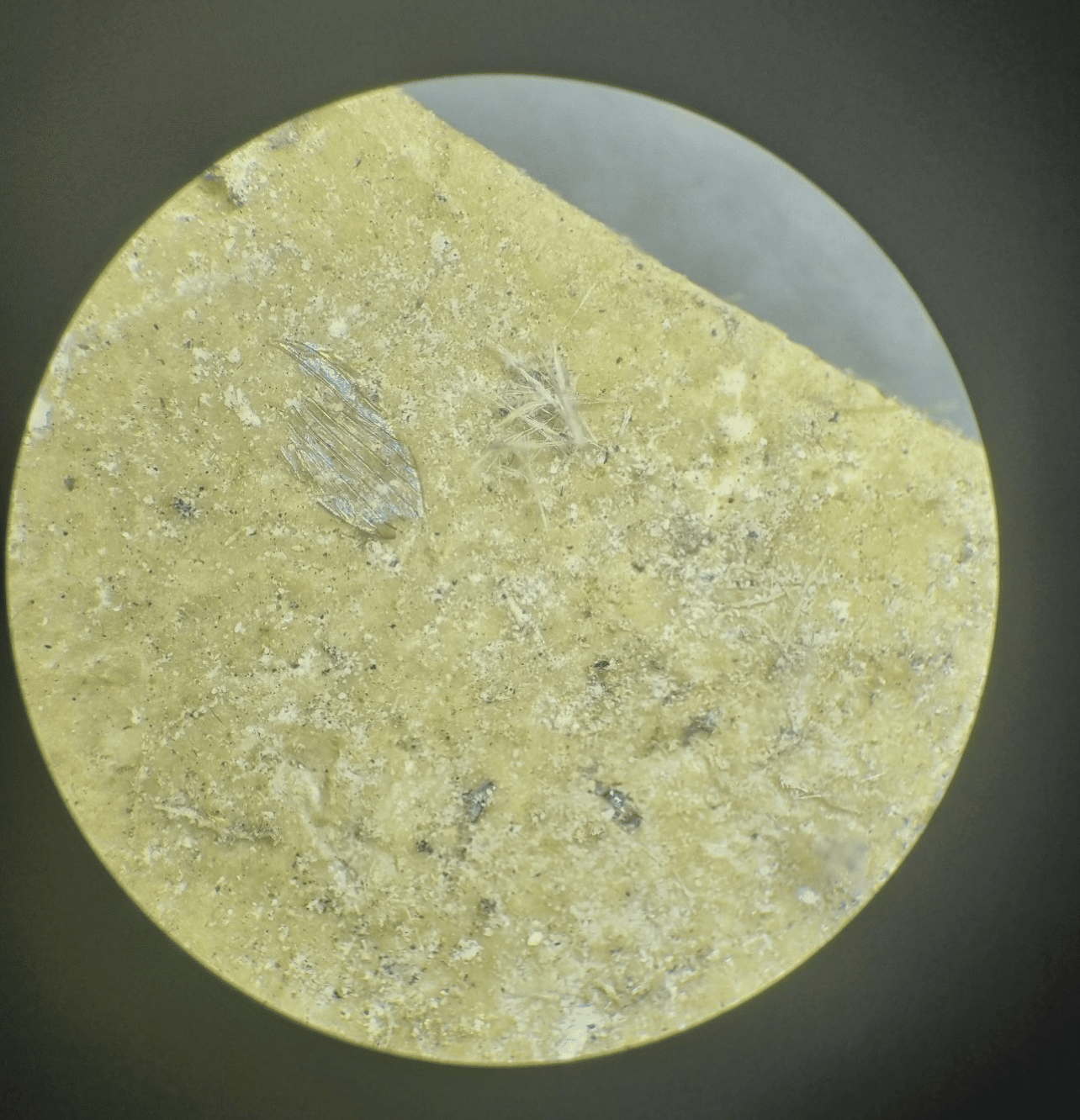 At Conqra we get a lot of clients/general public making enquiries about the removal process associated with flooring vinyl after it has been identified in an asbestos survey or a simple sample test, as they have been told by others that it may contain asbestos fibres.
This picture has come directly from an accredited testing laboratory and has been blown up under the watchful eyes of a laboratory technician using a high-powered microscope. As the asbestos fibres are so minute the process to remove the vinyl comes under WorkSafe NZ's classification of 'HIGHLY FRIABLE' meaning the asbestos fibres can become airborne very easily if disturbed without the right controls in place.
The correct removal process has safeguards in place to protect the removalist and owner.
The following are some of the controls that MUST be adhered to in a removal.
The tentative works MUST be notified to WorksafeNZ 5 days in advance of any removal taking place.

The work can only be carried out by a company that holds an 'A' CLASS REMOVAL LICENCE. Holding this licence means the company has all the Health and Safety methodology/controls in place and the appropriate insurance cover.

A suitably qualified 3

rd

party independent assessor must be contracted to carry out the following and issue a clearance certificate once the works are complete and prior to ANY re-occupation.

The removal process will require the designated work area to be fully encapsulated with an air-tight plastic bubble liner that has been smoke tested to identify that it does not have any leaks.

Air monitoring using calibrated air pumps/monitors must be used prior to, during and post the removal.

Swab sampling of the interior of the bubble liner and the direct removal zone is to be carried out at the end of the removal process, with the swabs being sent to an accredited laboratory for screening.

Once the air monitoring and swab samples are cleared by the lab and independent assessor, the bubble liner can be removed and the site packed down and handed over to the client for re-occupation/general use.